Guide emerging technology* to lift humanity.
*We define emerging technology as computational technology that unlocks intelligence and links minds. These technologies include virtual and augmented reality, mixed reality, artificial intelligence and immersive computation.
What is vws?
The Virtual World Society is an international non-profit founded in 2015 and based in Seattle, with a mission to lift humanity by unlocking intelligence and linking minds to address the pervasive problems of our world.
our story
Our founders and members are pioneers in the development of virtual interface technologies. We collectively realize that we are unleashing enormous power that can grow human potential like no other technology in the history of our civilization. With this power we advocate the application of this emerging technology to lift rather than to debase people.
immersive computing has the power to put places into people that they will never forget.
For these reasons, we organized the Virtual World Society to guide technology development and push applications that awaken, enlighten, educate, connect and unify people across the world.
We believe that immersive computing has the power to put places into people that they will never forget. We want the creators to realize the great moral responsibility that we have to make these places safe, uplifting and above all, to do no harm. In this way we want to serve as both the heart and conscience of emerging technology. We do this by connecting communities of scientists, engineers, artists, and educators to demonstrate worlds that build and enlarge our capacity to do good with technology.
We seek to be the conscience and heart of VR.
We also seek to prove that there is enormous market pull for immersive computing technology that can delight and entertain without practicing violence and other debasing applications that otherwise can become the default of this industry. We recognize and encourage creativity through this new medium and assert that now is the time to take action to use this powerful tool of our age to make a better world for us and future generations.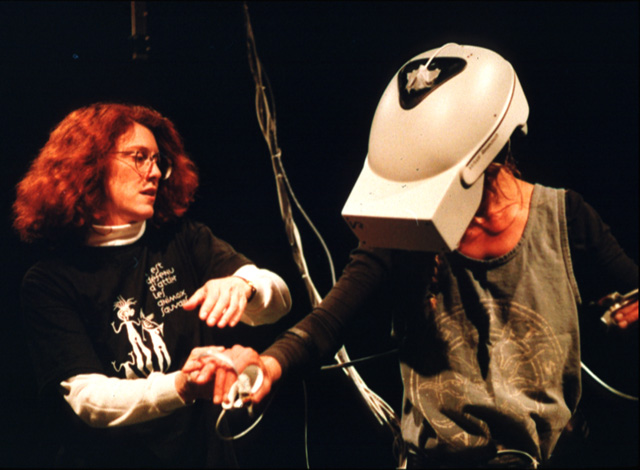 "VWS embodies the values that open up huge new opportunity spaces where XR can help people learn, find healing, feel delight, practice civility, or have experiences that may produce new ways of thinking and new kinds of action. VWS values remind me of why I got into VR in the first place: to make the world better."
-Brenda Laurel, VWS Board Member
Conducted projects to bring immersive computing to refugees and other under-served communities

Recognized the contributions of hundreds of people who are doing good with immersive technology in the world
Became a worldwide organization with over 1000 members and growing
The Significance of our Logo